Here are some sneak-peeks at my upcoming card game
OK, pretty much final revisions of the cards found below. Of course, the printed versions will be a much higher resolution, so don't worry about the quality. All of the cards are 4" x 2.5" at 300dpi. The printers don't like me much since this causes major bog on their network, but hey, they are getting paid.
Wizards: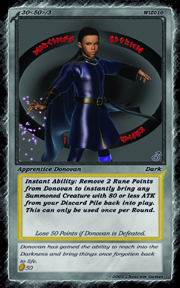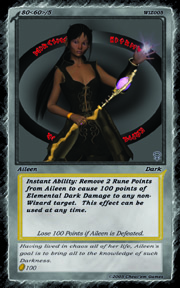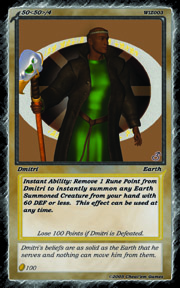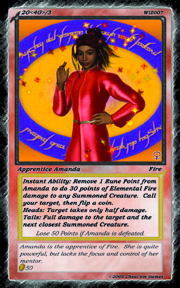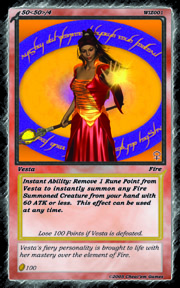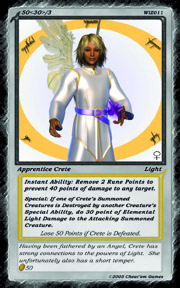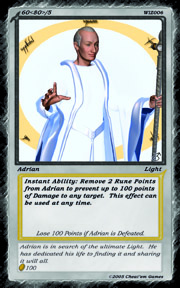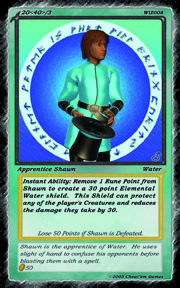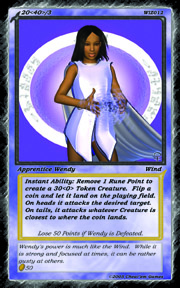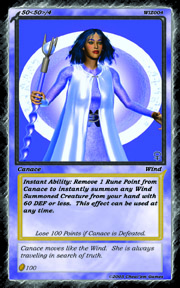 Summons: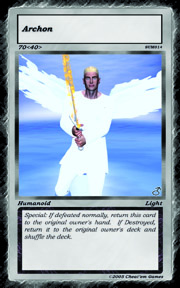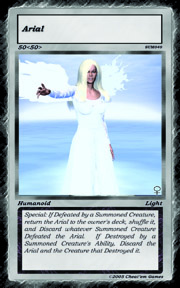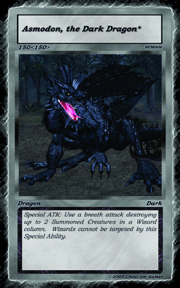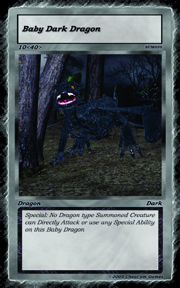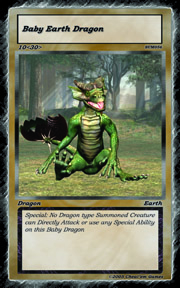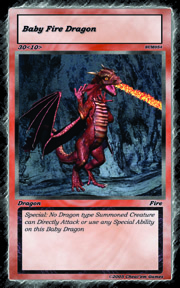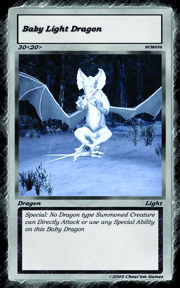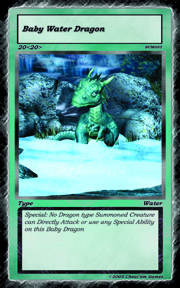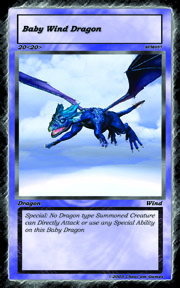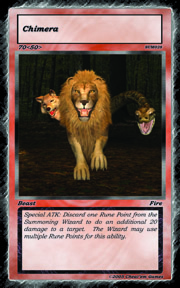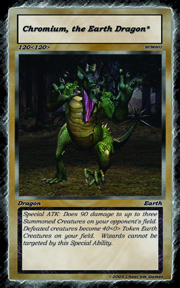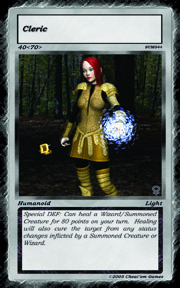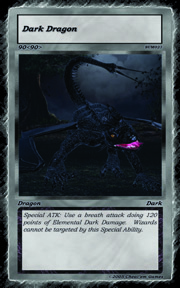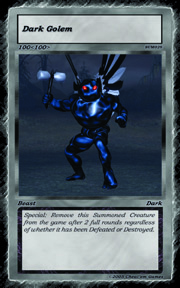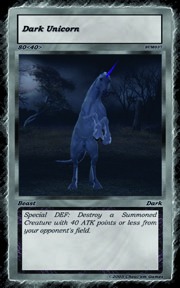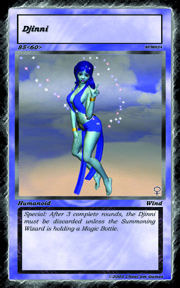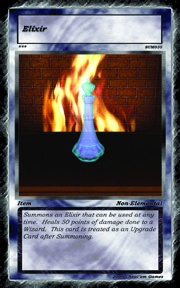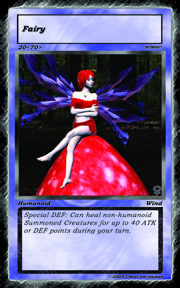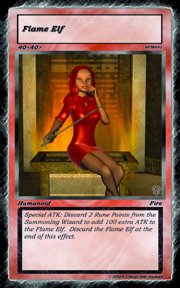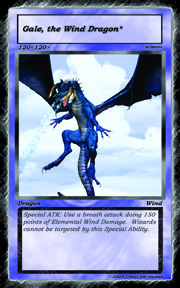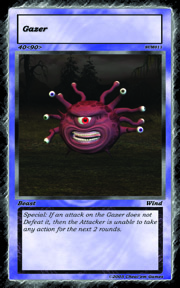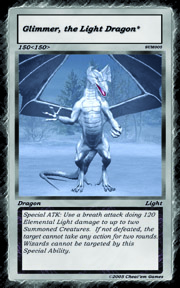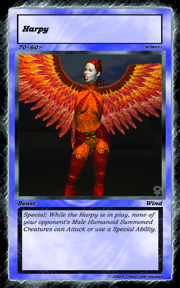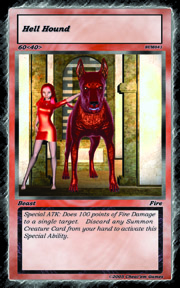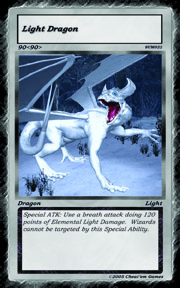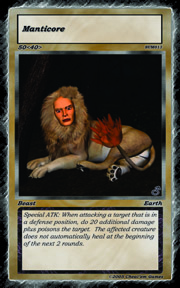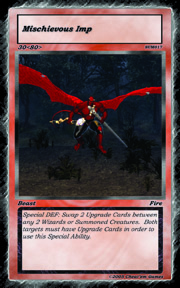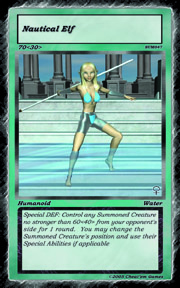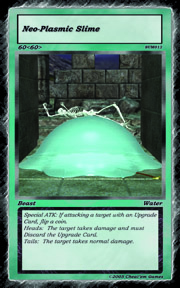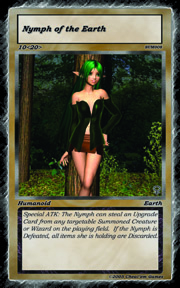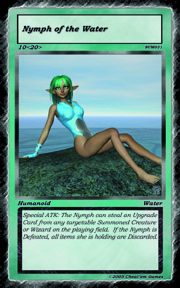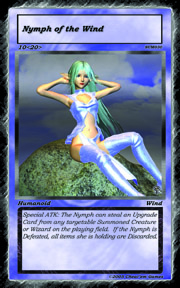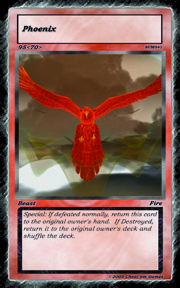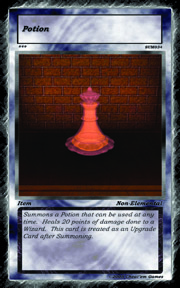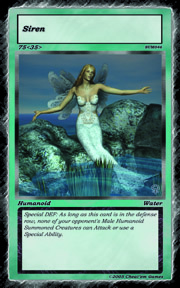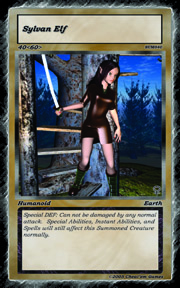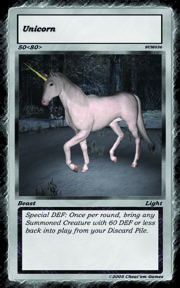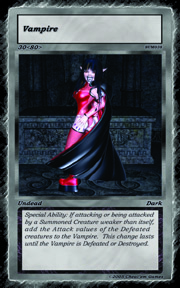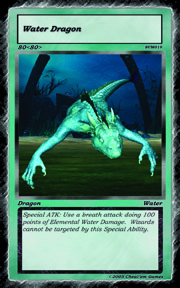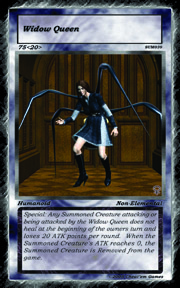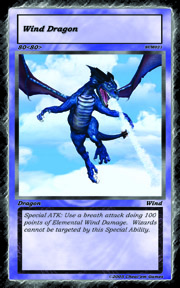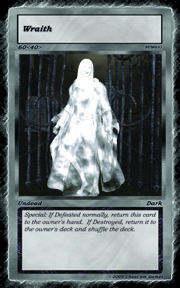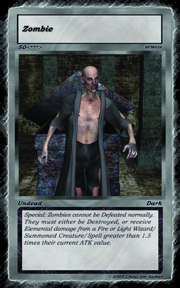 Spells: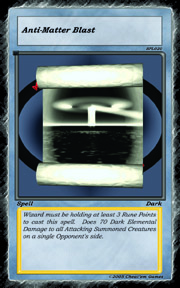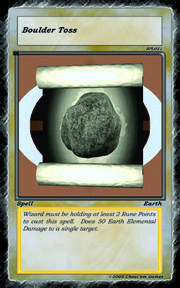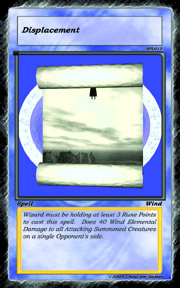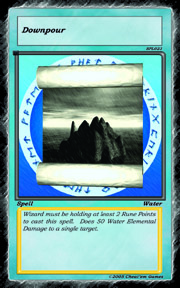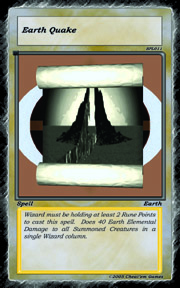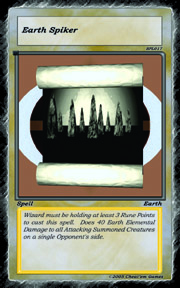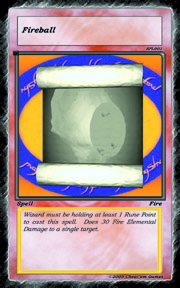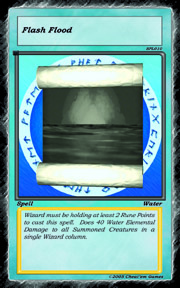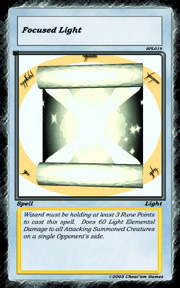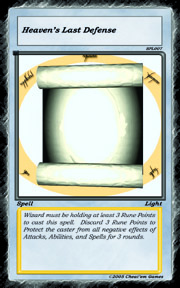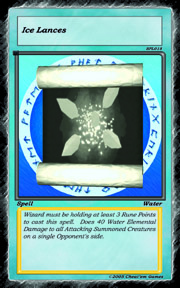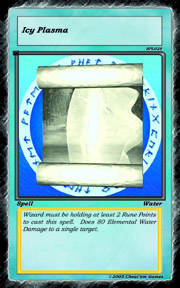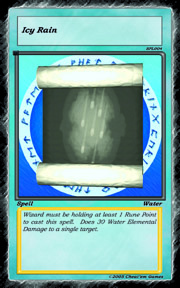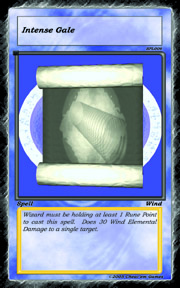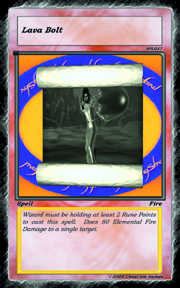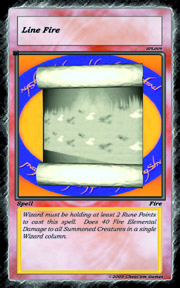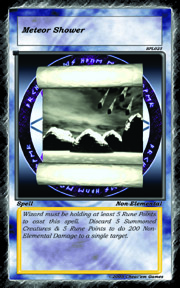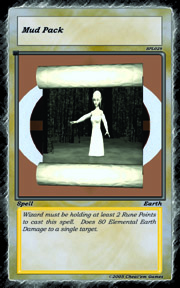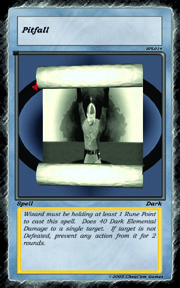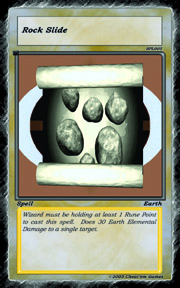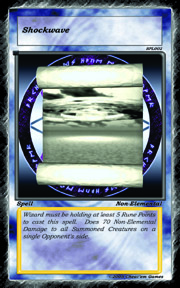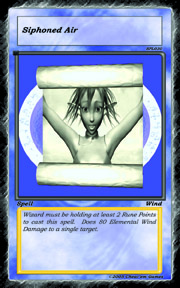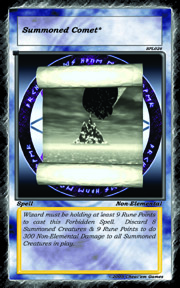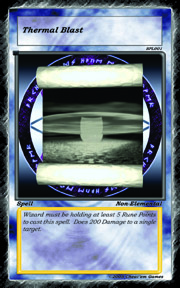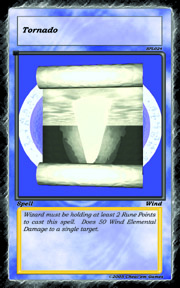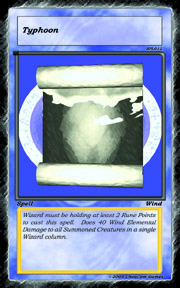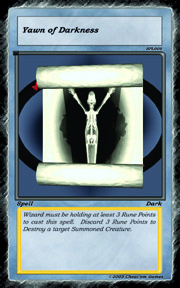 Buildings: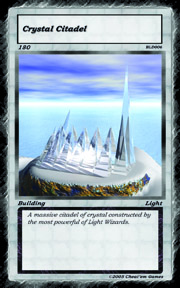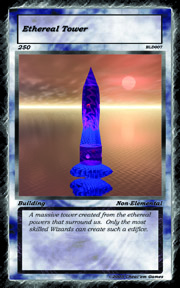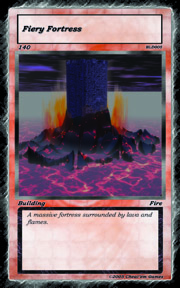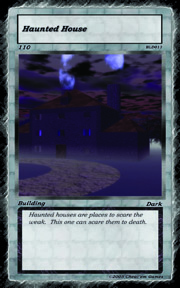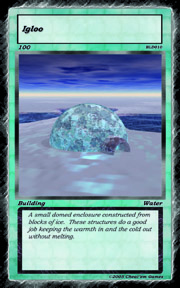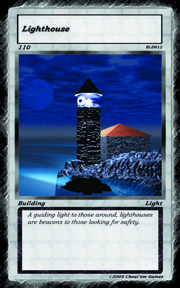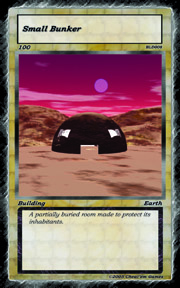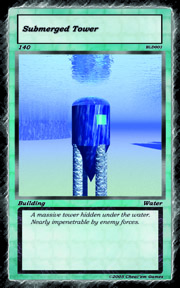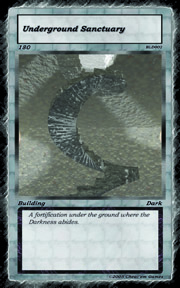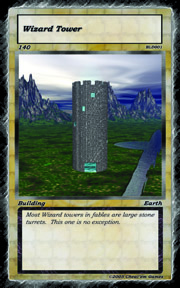 Upgrades: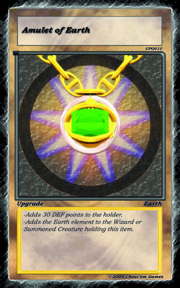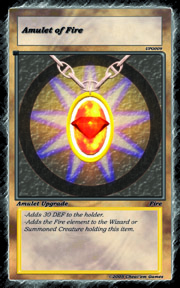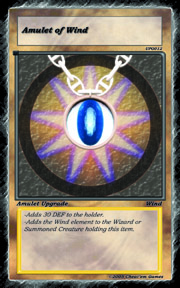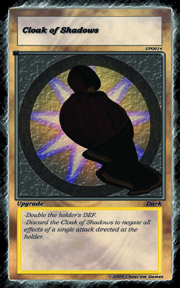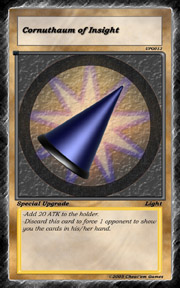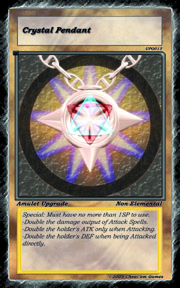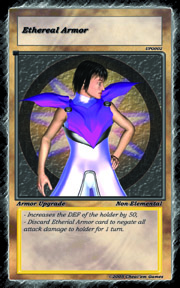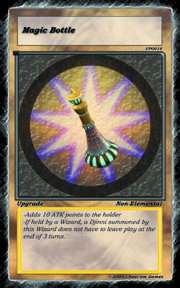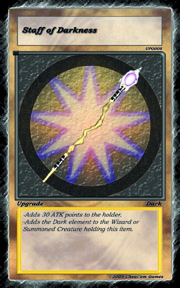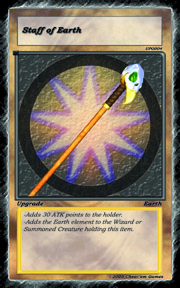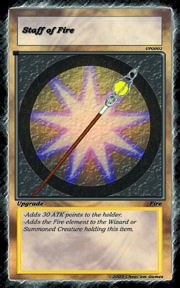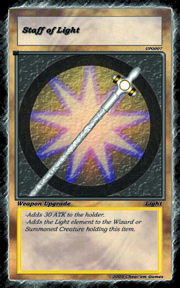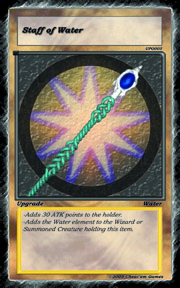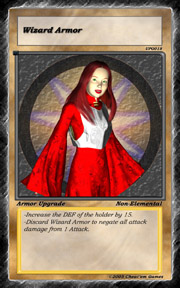 Runes: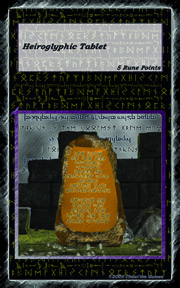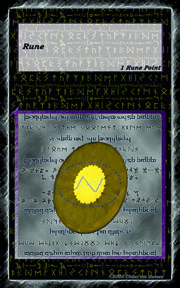 I won't cover rarity or anything here as that will be published upon the release of this game
I am self publishing this game with a target release date of October 31st, 2006.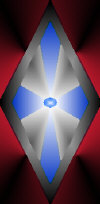 All art located on this web-site is created by AekinJay and copyright AekinJay