The name AekinJay is from an old character of mine from my Dungeons and Dragons days. I adopted it because it suits my demeanor well. But that aside, here's some real bio information for you.
Name: Jeff M. Cheatham
Age: 28
Sex: Male
Marital Status: Married
Children: 4 (3 boys and a little girl)
Employment: Support Engineer for Hewlett Packard
Schooling: Some College. I am currently working on my Computer Science degree from Regis University
Hobbies: Being creative. I enjoy 3D CG art as well has traditional hand drawn sketches. I am also an avid TCG player and am currently working on a TCG of my own which I hope to publish after I complete the play-testing.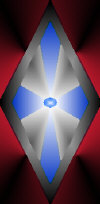 All art located on this web-site is created by AekinJay and copyright AekinJay